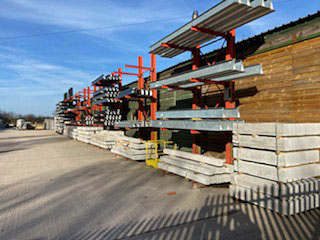 ELintels is an independent partnership. The partners have more than 60 years combined experience in the Construction industry especially house building.
Our ethos is to develop an online business offering savings and speedy delivery for our customers against the usual and sometimes intimidating supply route of builders merchants, DIY stores and yards.
ELintels are dedicated to achieving our customers' complete satisfaction. We offer FREE delivery on lintel orders over £400.
Our contact details are: customerservice@elintels.co.uk
For all of your Lintel requirements whether your preferred brand is Catnic Lintels, Birtley Lintels or Naylor Lintels give ELintels the enquiry. ELintels will save you time and money.
We have large stocks of Catnic Lintels, Birtley Lintels and Naylor Lintels for immediate delivery.
All Lintels sold by ELintels are NEW not reclaimed, from the top manufacturers - Catnic Lintels, Birtley Lintels and Naylor Lintels.
For galvanised steel lintels or stainless steel lintels or powder coated steel lintels, contact us at customerservice@elintels.co.uk and we will assist.